The Minimalist Bronze Kit – Choose your own shades!
No sun? No problem. This kit includes everything you need for a complete, minimal & sun-kissed night or day-time look! More Undone for less. Pick any shade from three of our best-selling items and save.
Kit includes 1x Lip Life Balm (0.28 oz), 1x Water Bronzer (0.19 oz), 1x Laze Lash Glaze Mascara (0.28 oz)
Laze Lash Glaze Mascara's 

super glossy lash formula volumizes and separates lash by lash for a naturally enhanced look

Lip Life Balm has a s

oft, exfoliating applicator for gentle dry skin removal & Natural Shea, Jojoba and Rose Hip for lip Smoothing

Water Bronzer seamlessly melts into skin for most natural-looking tan you can get

Vegan, Cruelty Free, Paraben Free + Gluten Free

100% satisfaction guarantee - love it or it's free. Free returns

This bundle cannot be combined with any other discounts or promotions
Cruelty
Free

Vegan

Free
Returns
INGREDIENTS
Natural Shea
This skin superfood is full of vitamins and replenishes moisture to give dry lips life infused in our Lip Life Balm.
Jojoba Oil

Packed with antioxidants to nourish and help protect against free radicals infused in our Lip Life Balm.
Rosehip Oil

This powerhouse essential oil helps the skin on lips stay youthful and plump infused in our Lip Life Balm.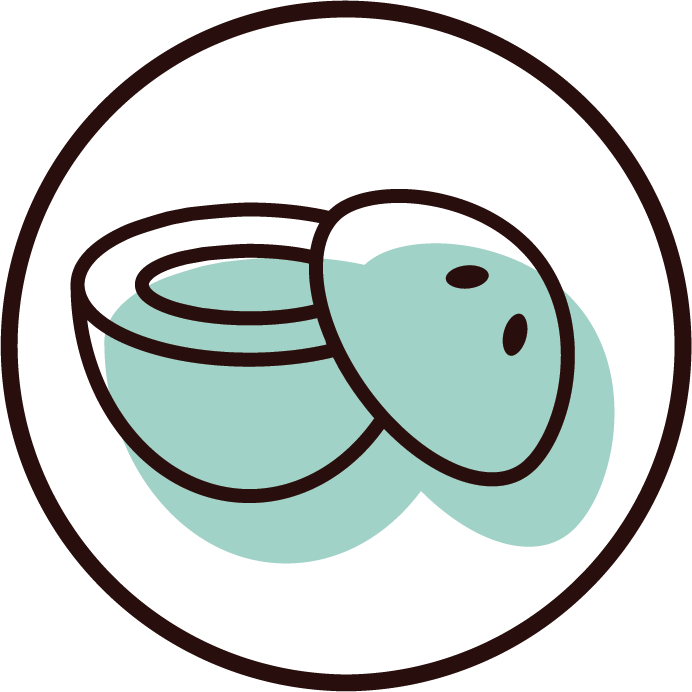 Coconut Extract

This star ingredient helps evenly hydrate for a non-greasy, dewy natural glow infused in our Water Bronzer.
Castor Oil

This natural hydrator nourishes and conditions to nurture healthy lashes with each stroke infused in our Laze Lash Glaze Mascara.
For the full ingredients of each product, please navigate to each individual product listing.

HOW TO USE
How do I use Laze Lash Glaze Mascara?
This mascara looks gorgeous on its own, but also makes for a great topper over your favorite lash products. Simply comb product onto lashes - one or two coats should do the trick for a natural, glossy lash look.
What's different about this?
The curved silicone brush separates each lash by lash, plus the formula gives you glossy volume - like a gel manicure for your lashes. Infused with Castor oil to nourish and condition lashes throughout the day.
Tips to Undo it
Having trouble getting your hand, brush, and eye to cooperate? Try applying mascara with your mouth slightly open (we don't know why it works, but it weirdly does the trick).
How do I use Light on Lip Balm?
Squeeze tube and apply the moisturizing formula to lips for a smooth, never sticky finish. Press lips together, check out your gorgeous lips in the mirror, and smile! To use as a lip scrub, apply a small amount of balm and massage in circular motion to gently remove dry skin. Softly wipe lips and don't forget to wipe the applicator clean! Finish by reapplying balm to lock in moisture.
What's different about this?
Lip balm + Scrub in one! The soft glossy finish paired with lip exfoliation is the formula for the perfect pout! We've packed this lip balm with hydrating ingredients like natural shea, jojoba and rose hip to help smooth and condition lips.
Tips to Undo it
For best results, begin by rubbing the exfoliating tip on lips. The exfoliation stimulates blood flow to the area and can help create a fuller pout.
How do I use Water Bronzer?
A little Water Bronzer goes a long way - swipe a small amount to the places where you want additional color. We recommend starting with your forehead, temples, chin, and beneath your cheekbones. Use your fingers or your favorite sponge to blend out before the Water Bronzer dries for optimum effect.
What's different about this?
Our unique water based formula melts into your skin with no streaks, it's mistake proof! We added coconut water to this hydrating formula to give a dewy natural finish and long lasting glow. Water bronzer feels cool to the touch and helps skin feel and look refreshed when applied.
Tips to Undo it
For that 'no one has to know it was a staycation look' swipe over the high points of face (where the sun naturally hits think temple, nose, cheeks). We also love using this on our body to contour and add a tan.